Inspection of steel cords for tires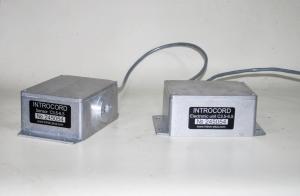 It is important to provide integrity of ferrous steel cords used during production of tires.
The instrument for non-destructive inspection of steel cords INTROCORD is designed to reveal individual broken wires during cord manufacturing. INTROCORD can continuously inspect steel cords from 0.8 to 6.5 mm in diameter and is sensitive enough to reveal individual broken wire of 0.15 mm in diameter at speed up to 150 m/min. The instrument was delivered to Belarus and South Korea.